---
Hub for the Future in Action
---
Do you wish to...
Start your social innovation journey?
Initiate or participate in a volunteer project?
Put your professional ideas and skills into good use?

Opportunity is here for you! "Hub for the Future in Action" is a social innovation programme which aims to create a platform for you to actualise your dreams of a better future for Hong Kong, by channeling your ideas into meaningful and impactful projects that benefit our society.

The programme will be conducted in three phases: 1. Idea, 2. Research and Training, and 3. Presentation. You will be divided into groups according to your passion regarding social issues, and selected groups will be given training and resources along the way you produce the project proposals, each of which will be given a project execution grant of up to HK$100,000 for actualising the projects. Assistance will be provided when necessary, during project execution phase, in terms of network and scenario provision.
Come and join us now and sign up at https://forms.gle/Ctpy7fwX78wmgNqBA on or before 2 Dec!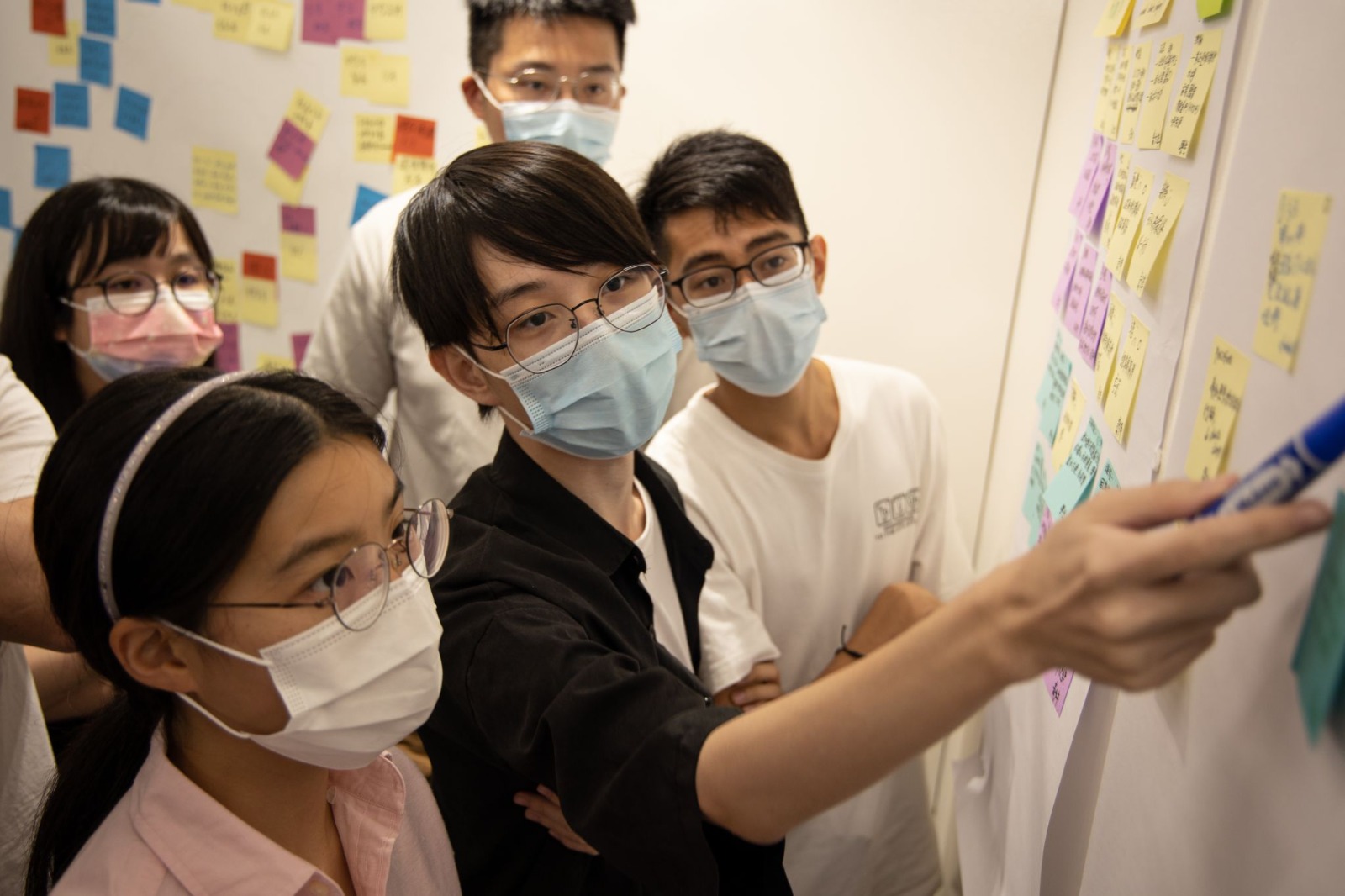 ---
---
Save the date for the "Hub for the Future in Action" Briefing Session and Initial Gathering!
"Hub for the Future in Action" Briefing Session and Initial Gathering
Date: 4 December 2021 (Saturday)
Time: 15:30 - 17:30
Venue: HKFYG Jockey Club M21 (Unit No.2, LG2/F, Shek Pai Wan Shopping Centre, Shek Pai Wan Estate, Aberdeen)
Language: Cantonese and English
Guests with business and community service backgrounds from HSBC, HKFYG, VolTra, and Woopie Social Enterprises will gather for a roundtable discussion on the topic "Community Issues and Solutions in Post-Pandemic Society" and share their insights on the following subjects:
- What is community service?
- How does COVID-19 affect community services?
- How would community services transform in the post-pandemic society?
Guests:
- Mr. William Chiu, Global Head of Future Skills, Group Corporate Sustainability, HSBC
- Mr. David Au, Assistant Project Manager, VOLTRA
- Mr. Leo Chan, Service Development Manager, Woopie Social Enterprises
- Ms. Helen Hsu, Deputy Executive Director, HKFYG
- Mr. Kenneth Lee, Supervisor (Innovation and Creativity), HKFYG
Here is a chance for you to know more about this exciting programme and team up with other like-minded talents who are as eager to drive positive changes in Hong Kong as you are.
---